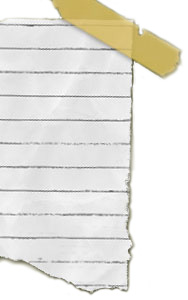 Check this page regularly for upcoming author events that Claflin Books and Copies will be participating in!

Juneteenth Celebration

June 16

Manhattan City Park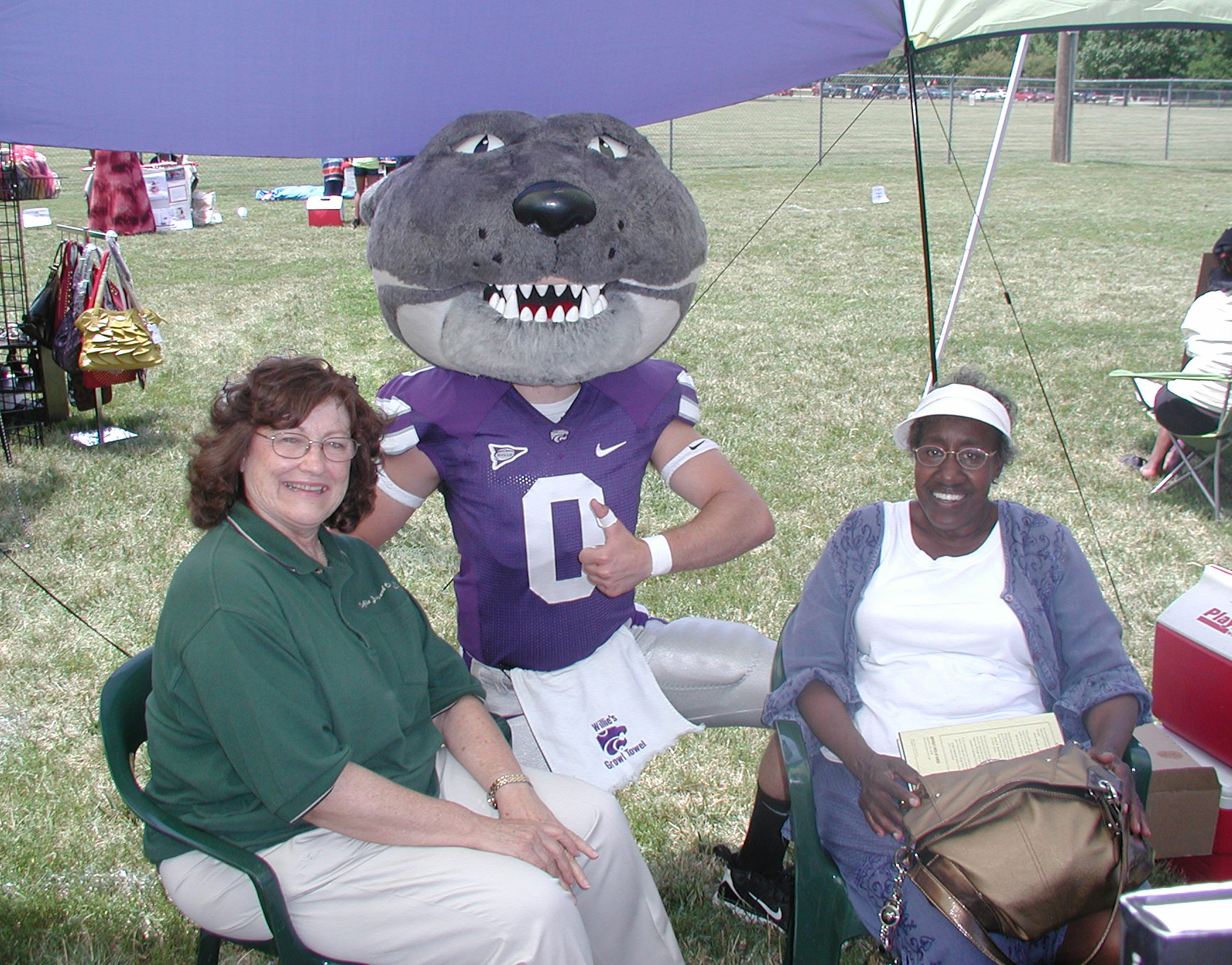 Stormy, Willie Wildcat, and Gerry Walton (author of 140 Years of Soul: A History of African Americans in Manhattan, Kansas 1865-2000) hanging out at Claflin's book tent.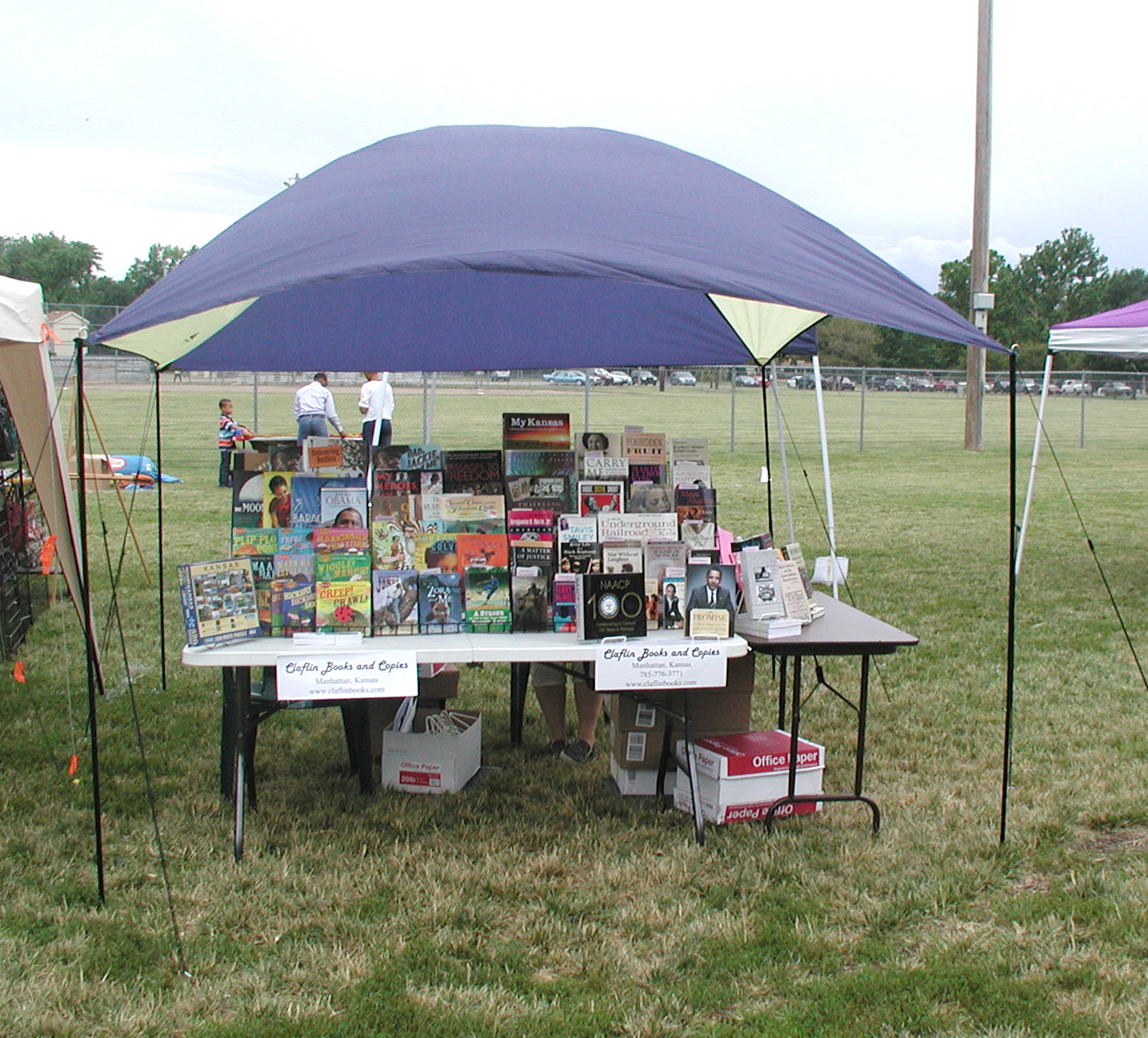 Claflin's book display at Manhattan's Juneteenth Celebration.

A view of some of the exhibitors and attendees in Manhattan City Park.

Toddler Fair

Sept. 12

Manhattan Public Library

Local vendors and child agencies gathered at the Manhattan Public Library to let parents and their children know about their services.

Elizabeth Dodd Book Signing

Oct. 10

Claflin Books and Copies

Elizabeth Dodd's in-store signing for her newest book, Horizon's Lens.

Larry Welch Presentation

Oct. 2

Meadowlark Hills, Community Room

Larry Welch, the tenth director of the KBI and former director KU's Kansas Law Enforcement Training Center, discussed his career as detailed in his book, Beyond Cold Blood.  This event was offered by the Osher Lifelong Learning Institute and coordinated locally by UFM.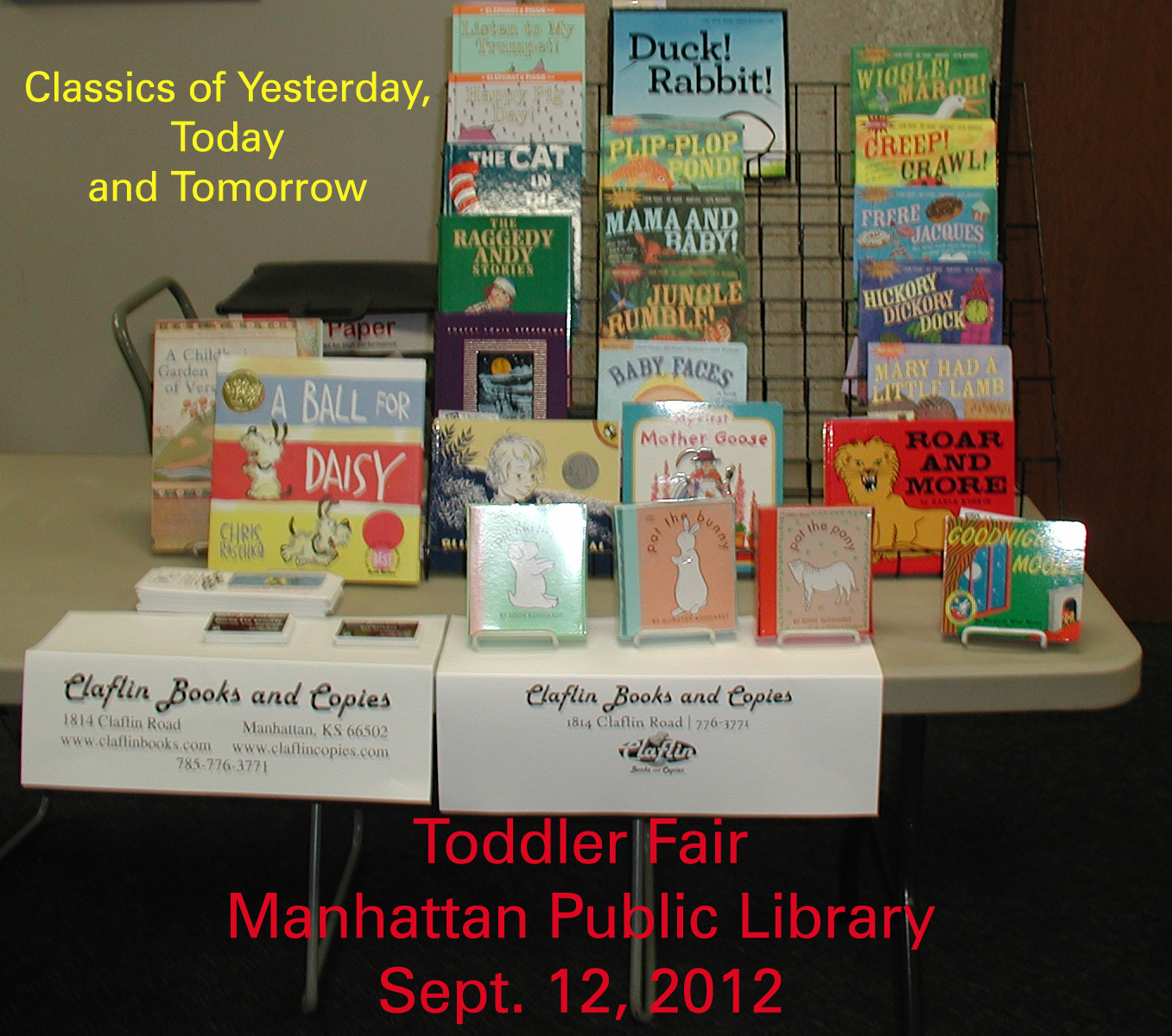 Stormy discusses Toddler Fair and other upcoming events with Assistant Director of Manhattan Public Library, John Pecoraro.

Claflin's display for Toddler Fair spotlighted classics of yesterday, today and tomorrow.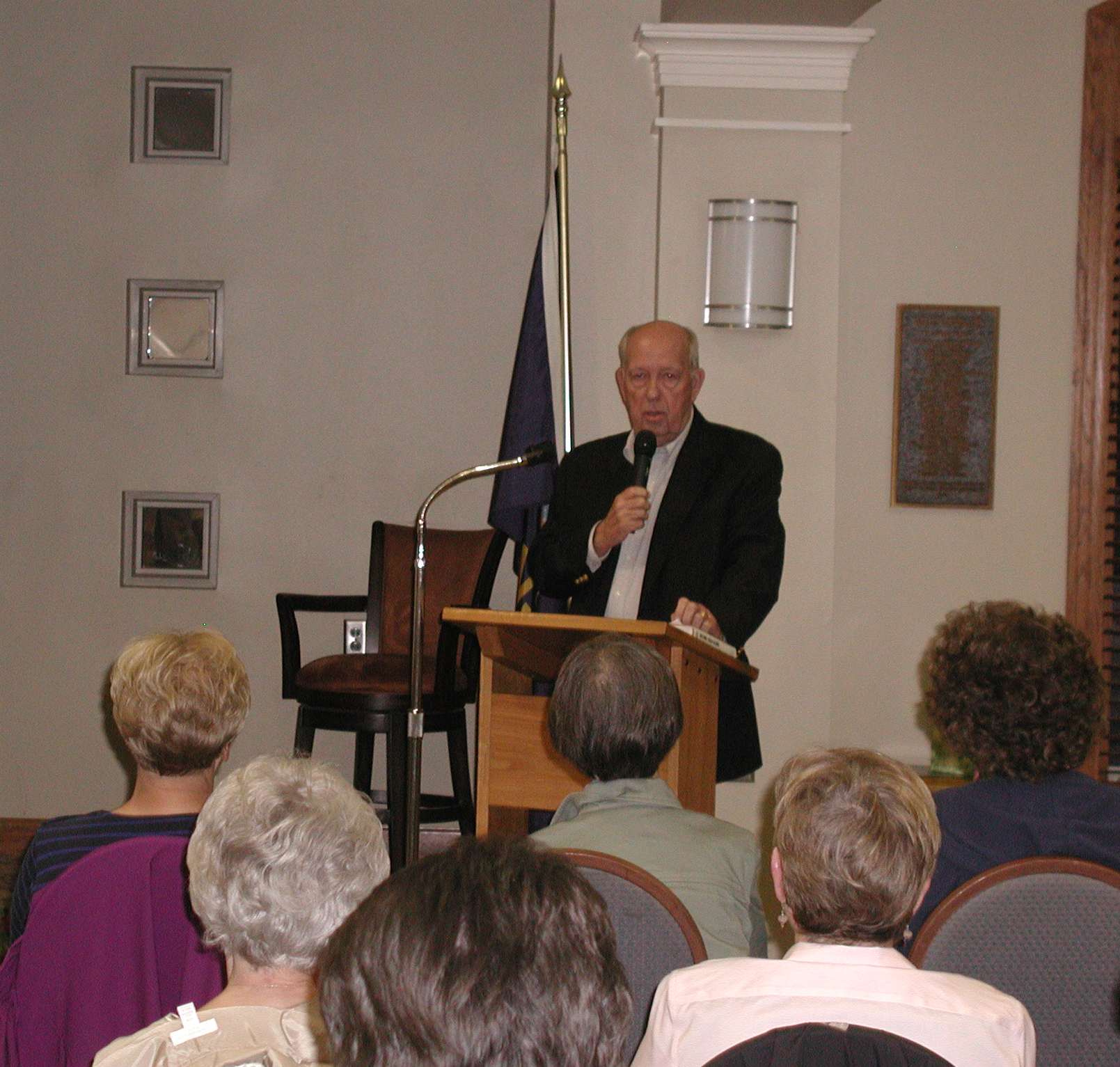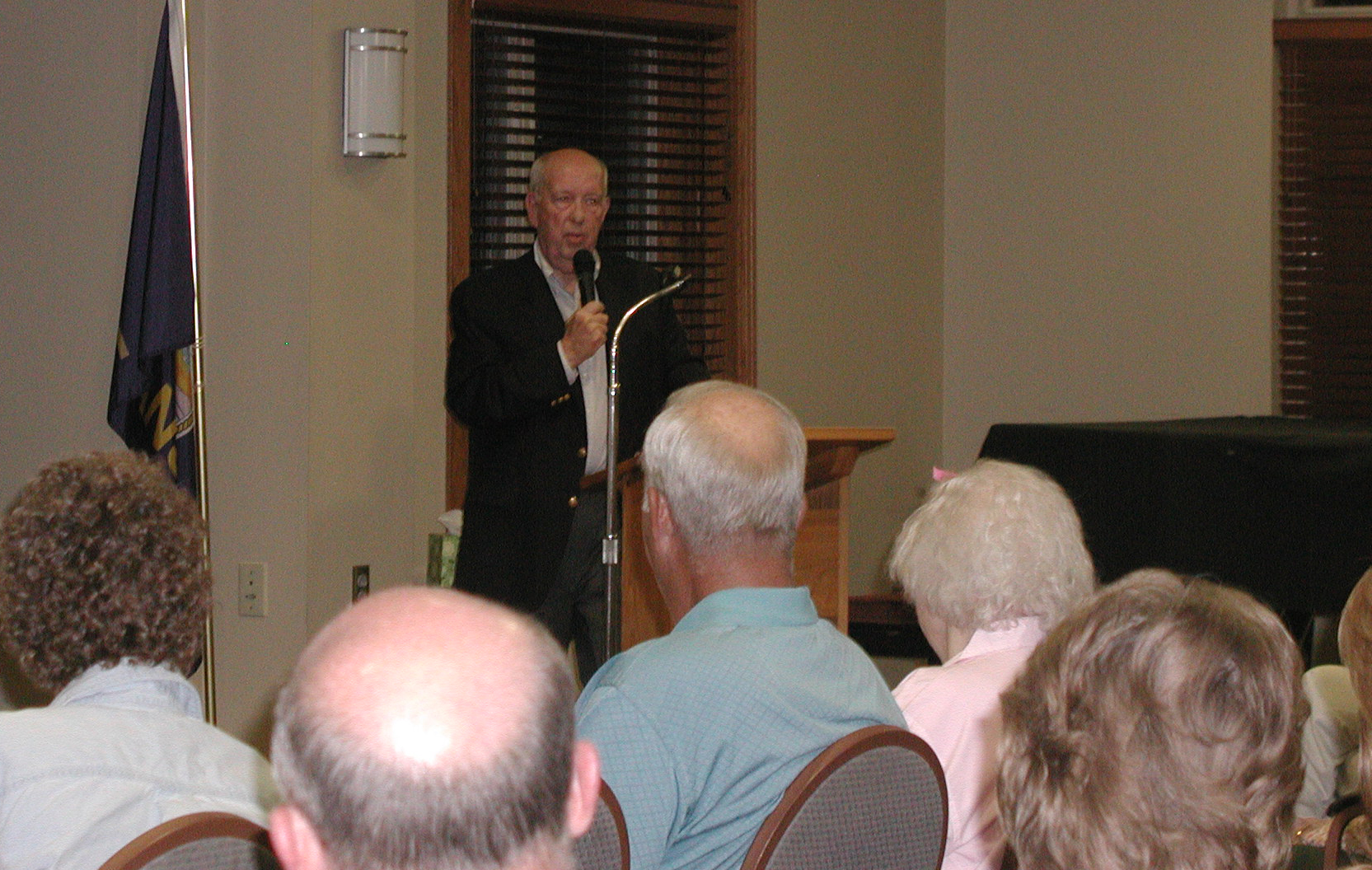 Larry Welch discusses his career and takes questions from the audience.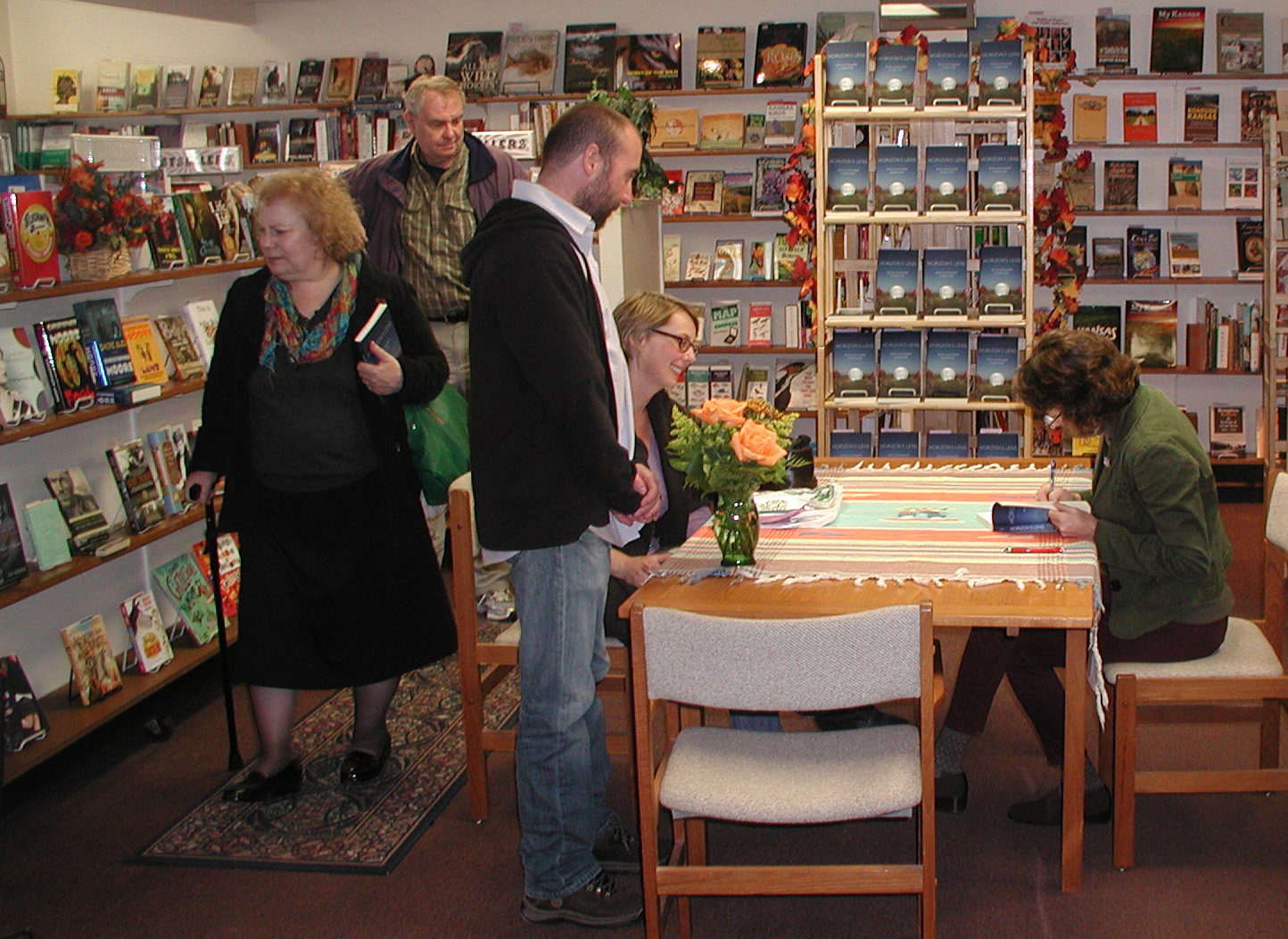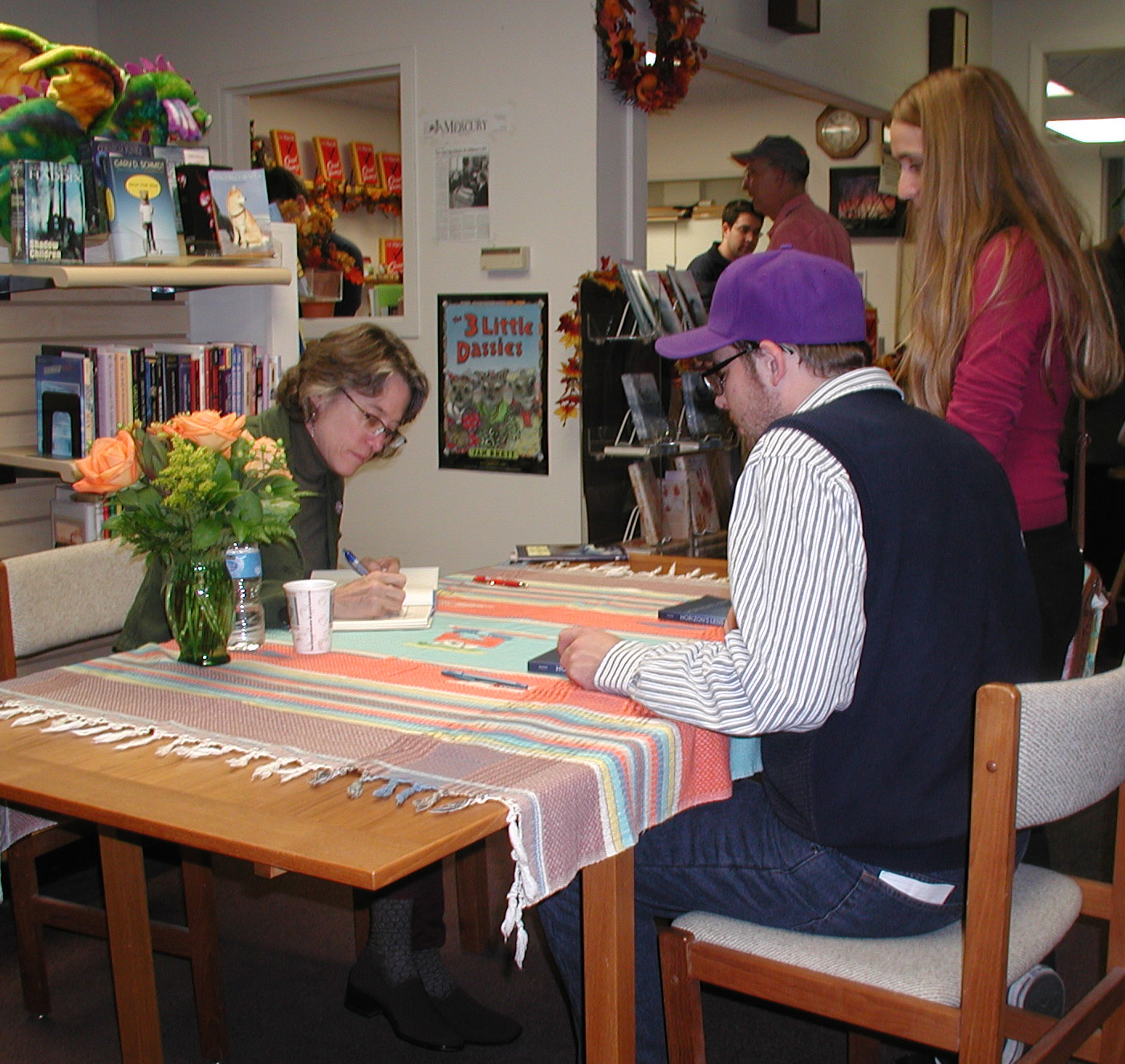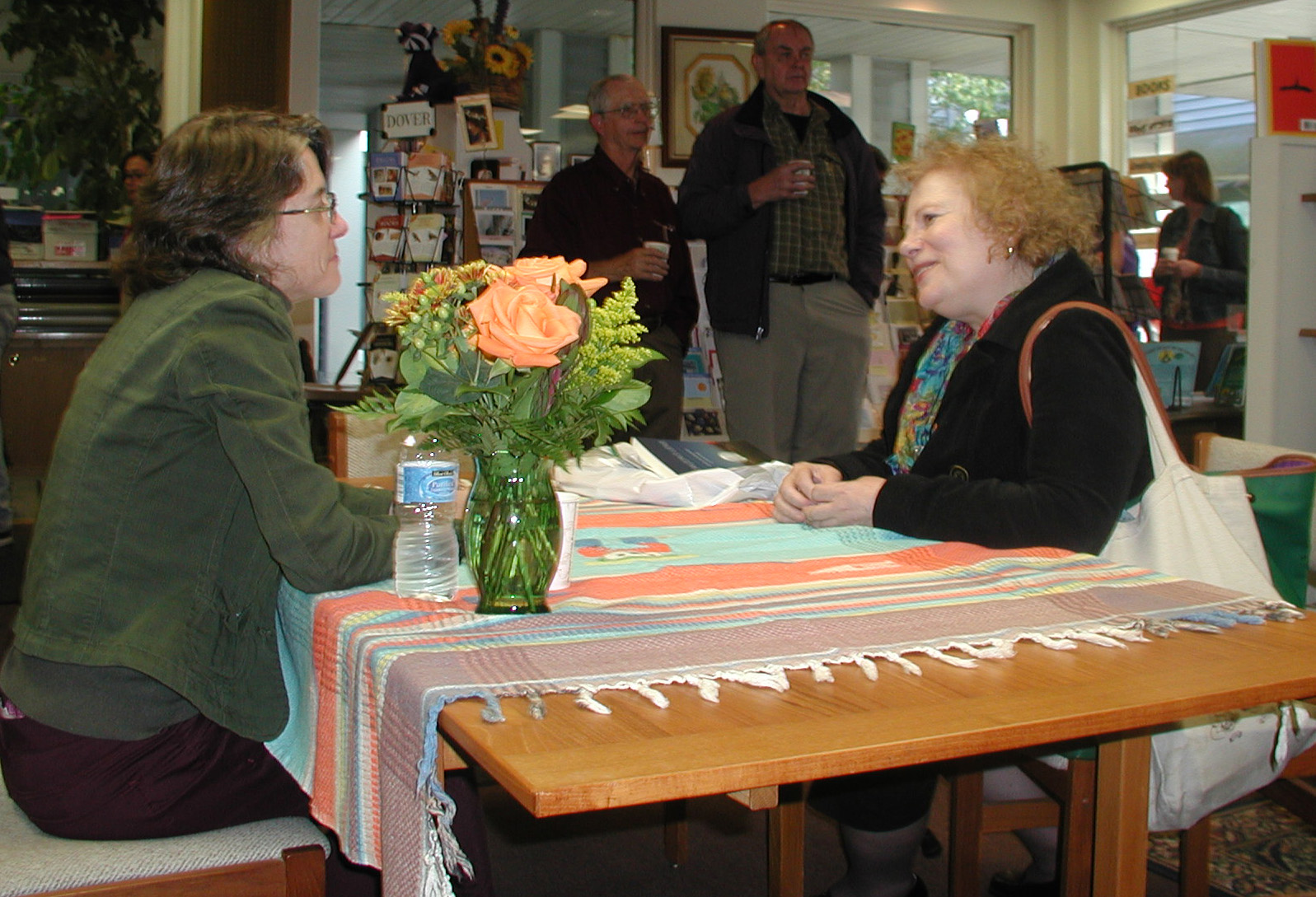 Elizabeth Dodd speaks with and signs books for attendees.

Greg Kincaid Presentation and Book Signing

Dec. 8

Manhattan Public Library

Greg Kincaid discussed his new book, A Christmas Home.  This event was sponsored by Sunflower CASA of Manhattan.

John Fliter and Derek Hoff Book Signing

Nov. 29th

Claflin Books and Copies

Professors Fliter and Hoff, from Kansas State University's departments of political science and history respectively, signing copies of their new book, Fighting Foreclosure.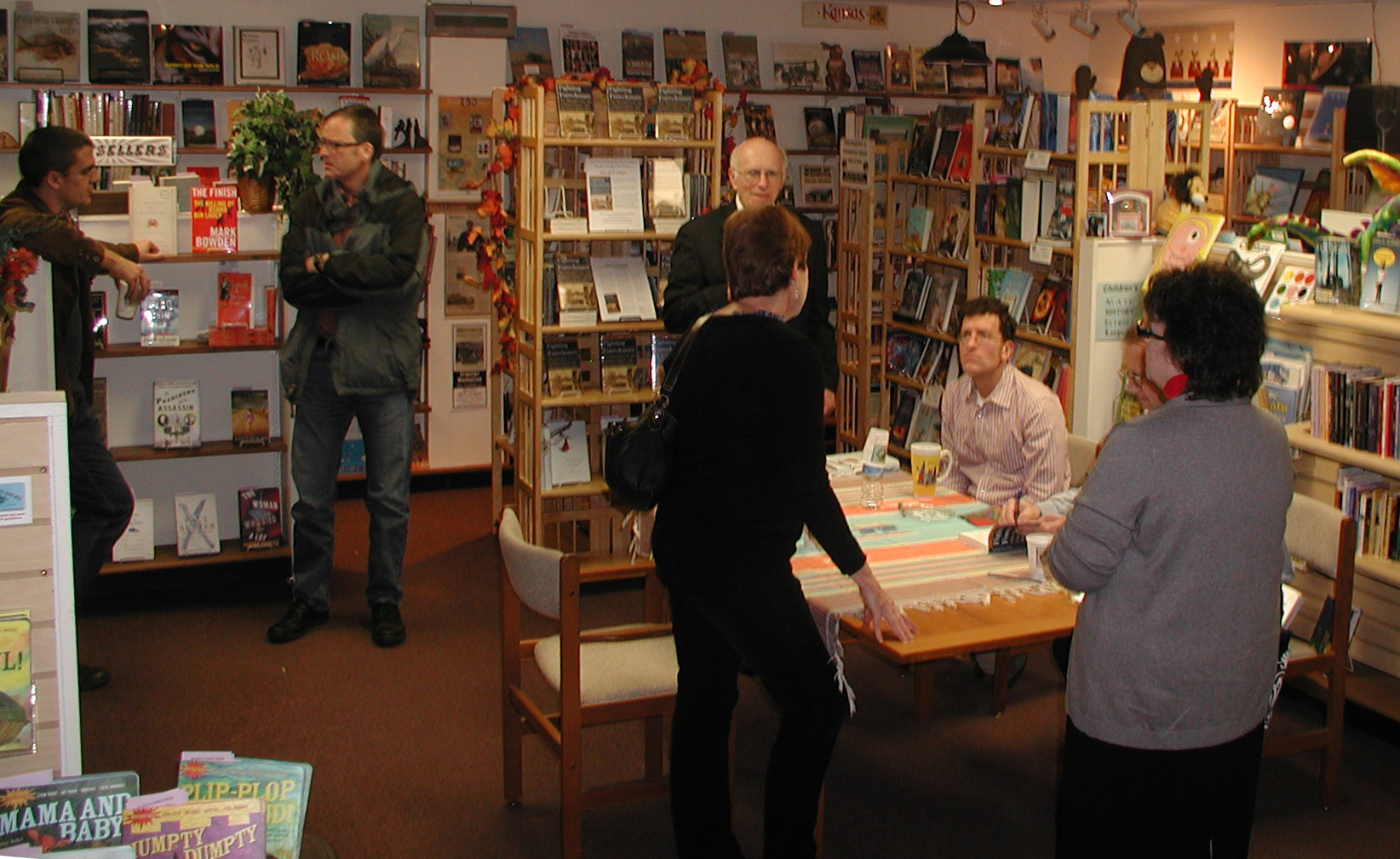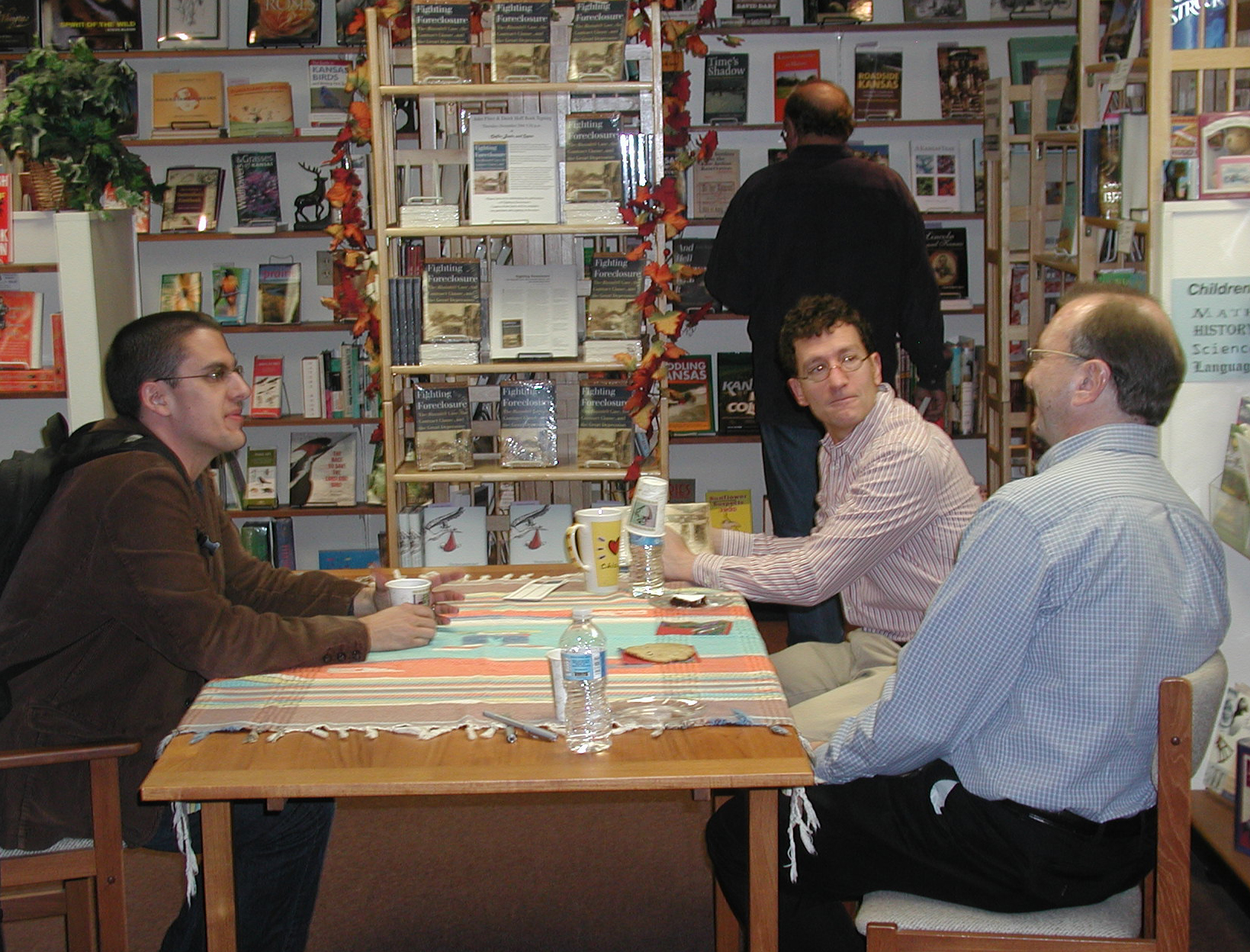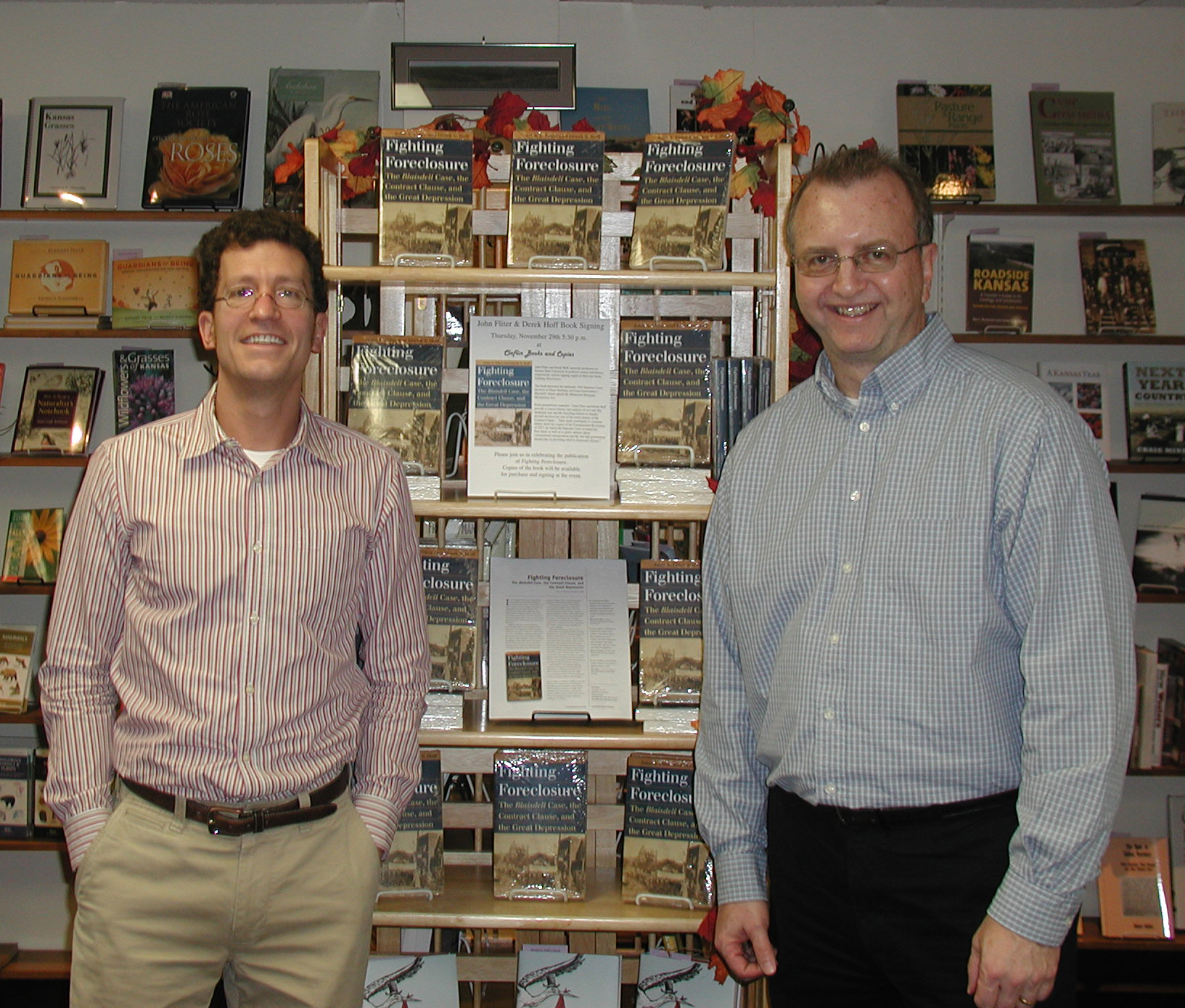 Derek Hoff (l.) and John Fliter (r.) stand next to a display of their book, Fighting Foreclosure.

The authors discuss their book with attendees of the signing.

Brad Sneed Presentation and Book Signing

Manhattan Public Library

Author/Illustrator, Brad Sneed spoke about his artistic process and about his new book, Johnny Kaw: A Tall Tale.

Celebration for Jonathan Holden

April 6th

Tadtman Board Room, KSU Alumni Center

K-State creative writing alums Ed Skoog, Derick Burleson, Greg German, Denise Low, and Michael Verschelden read both their favorites poems by Professor Holden, and their own work.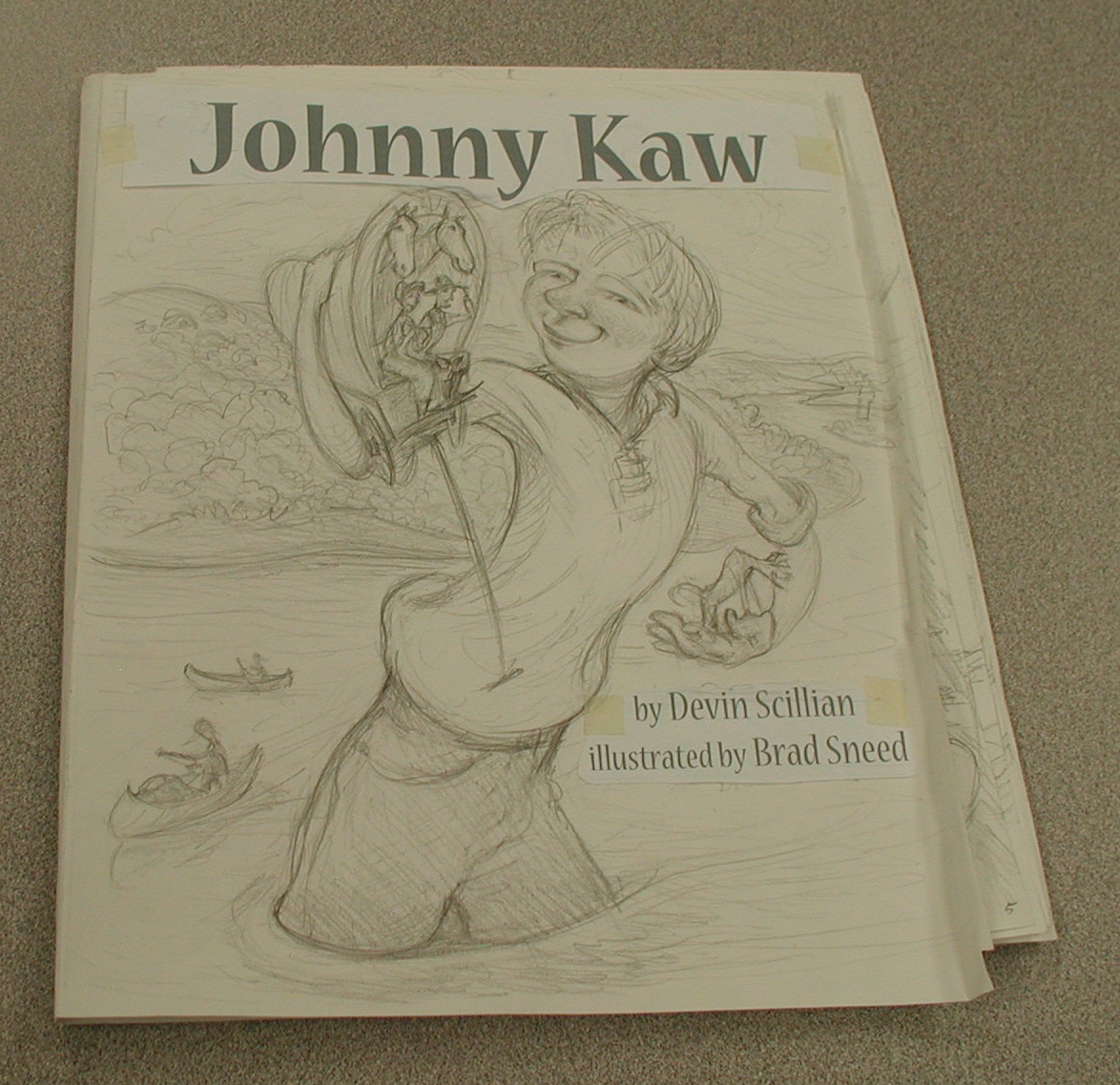 Preliminary cover sketch (Left).  Finished product (Right)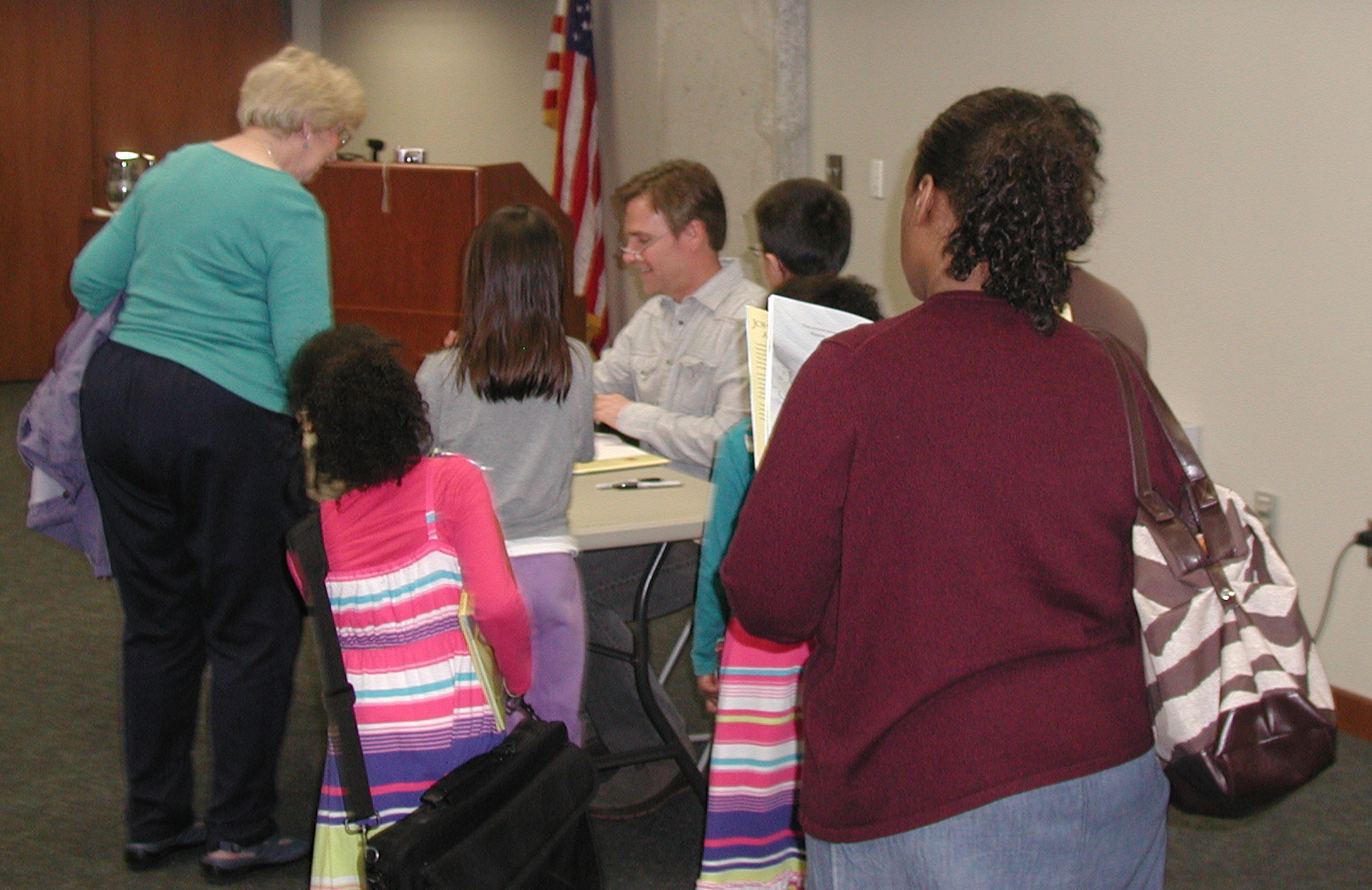 Brad Sneed signs books for attendees.

Brad Sneed, holding his book in front of the Johnny Kaw statue.