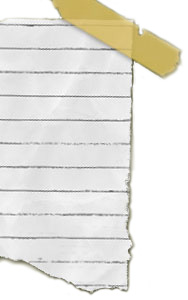 Check this page regularly for upcoming author events that Claflin Books and Copies will be participating in!

Greg Kincaid Presentation and Book Signing

Dec. 8, 2012

Manhattan Public Library

Greg Kincaid discussed his new book, A Christmas Home.  This event was sponsored by Sunflower CASA of Manhattan.

Brad Sneed Presentation and Book Signing

April 13

Manhattan Public Library

Author/Illustrator, Brad Sneed spoke about his artistic process and about his new book, Johnny Kaw: A Tall Tale.

Celebration for Jonathan Holden

April 6th

Tadtman Board Room, KSU Alumni Center

K-State creative writing alums Ed Skoog, Derick Burleson, Greg German, Denise Low, and Michael Verschelden read both their favorites poems by Professor Holden, and their own work.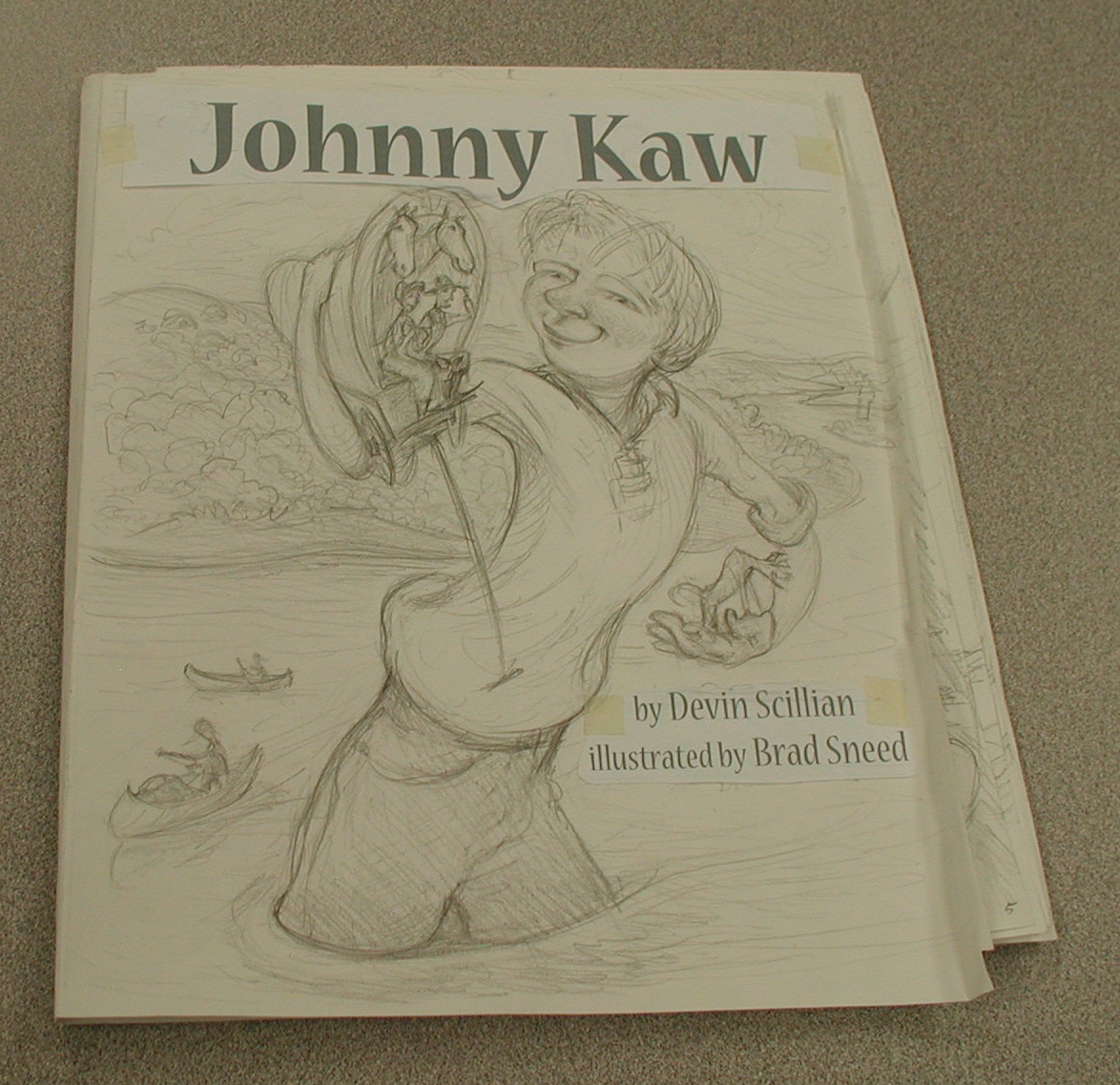 Preliminary cover sketch (Left).  Finished product (Right)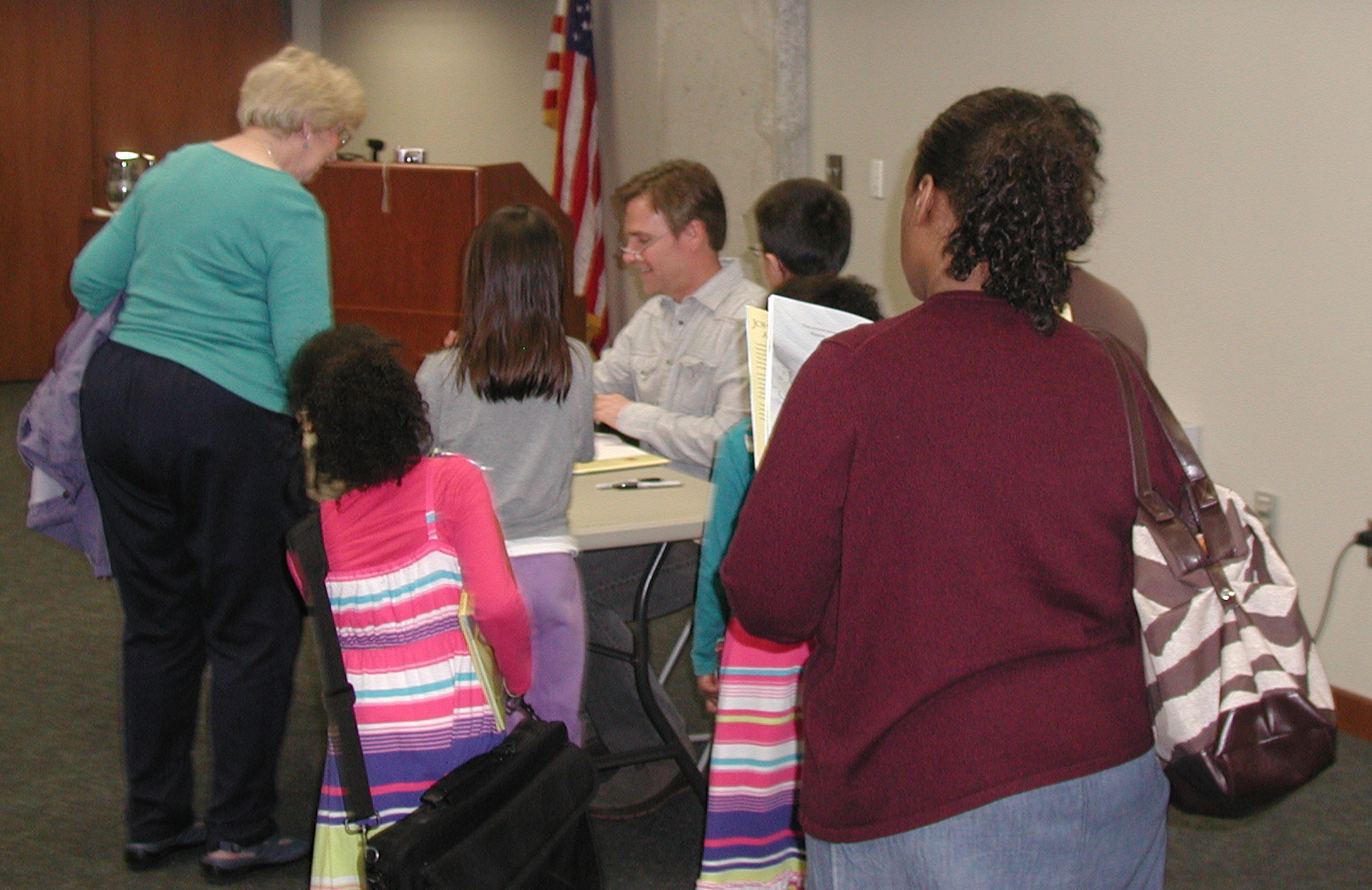 Brad Sneed signs books for attendees.

Brad Sneed, holding his book in front of the Johnny Kaw statue.

Manhattan's 2013 Juneteenth Celebration

June 15

City Park

Claflin Books and Copies display at Juneteenth.

Attendees enjoying the Juneteenth festivities.

Bridget Heos Presentation

Oct. 4

Manhattan Public Library

Author Bridget Heos spoke about her books Mustache Baby and Stronger Than Steel. 

David Finkel Presentation

Oct.17th

Manhattan Public Library, Grossbeck Room

Author David Finkel signed copies of his books, The Good Soldiers and Thank You for Your Service..  Mr. Finkel did research for both books at Fort Riley.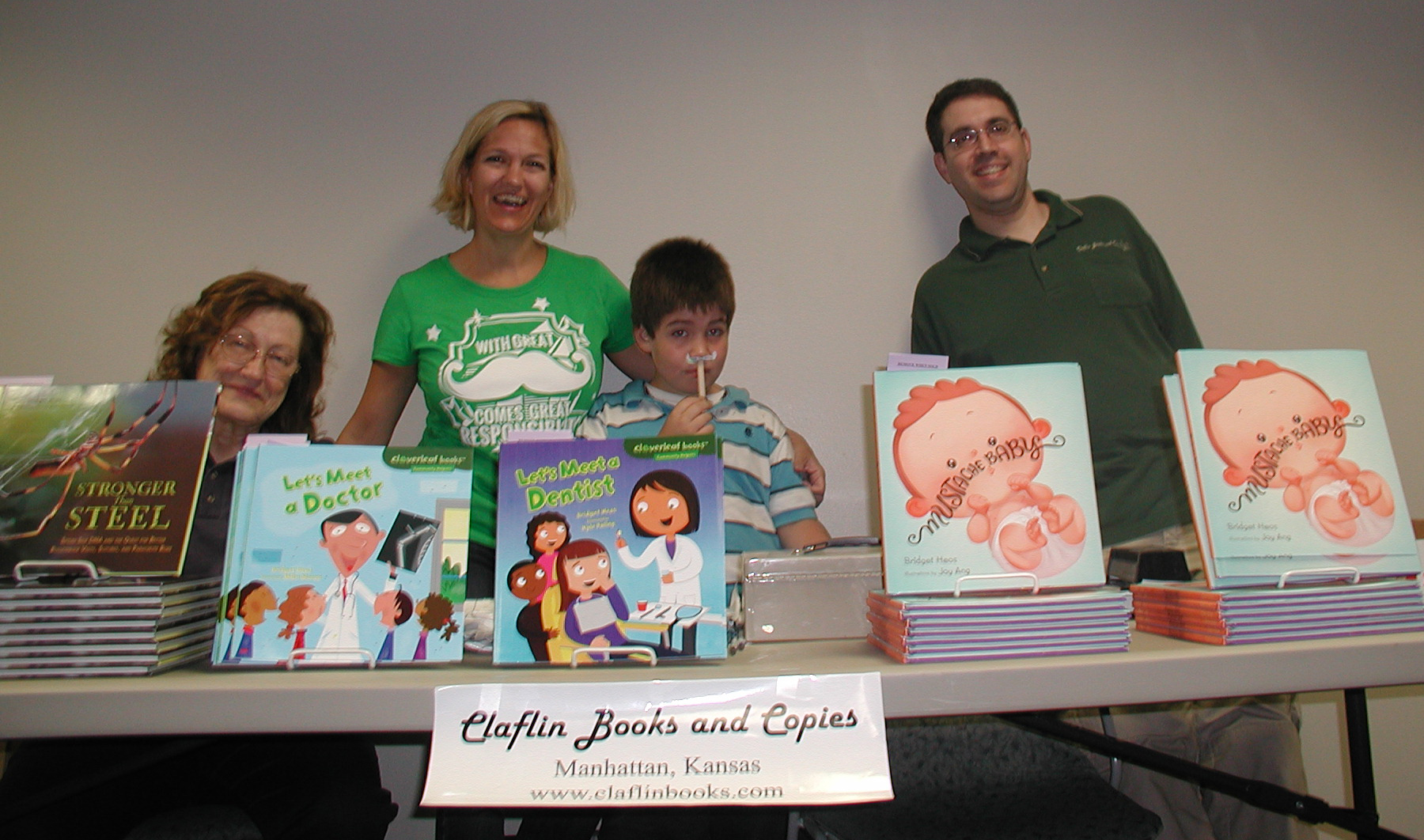 From Left to Right: Stormy, Bridget Heos (author), Bridget's son, & Dan standing with a display of Mrs. Heos' books.

Our be-whiskered employees show their appreciation for Mustache Baby.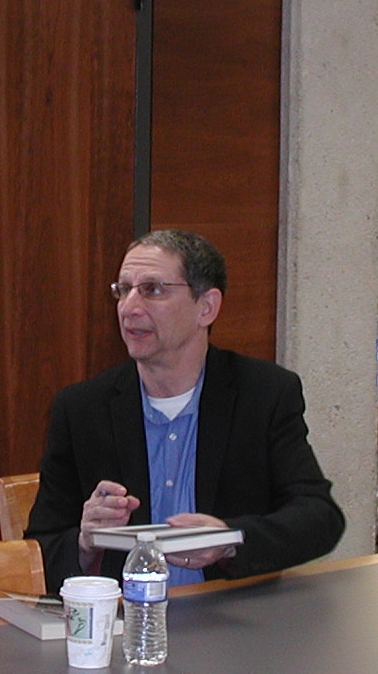 Holiday Shopping Spree

Dec. 10th, 4:00 p.m. to 8:00 p.m.

Four Points by Sheraton

Claflin Books and Copies will have a vendor booth at this event which promises to have appetizers, drinks, music provided by Manhattan Broadcasting and the opportunity to do all your holiday shopping in one place.